Βγήκε η προκήρυξη για το Μάστερ: MSc in International Shipping, Finance and Management που προσφέρει το Οικονικό Πανεπιστήμιο Αθηνών.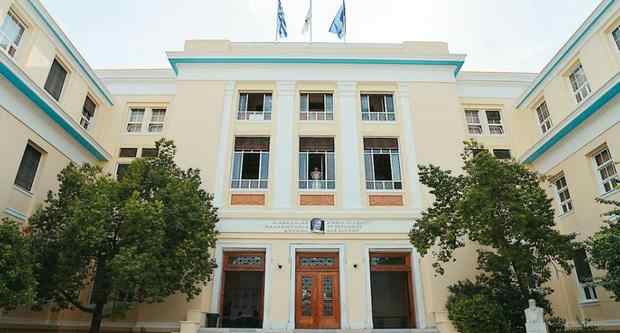 Δείτε το κείμενο παρακάτω:
The MSc program aims to offer postgraduate education and training to graduate students and executives that wish to work or are currently employed in the sectors of Shipping, Finance and Management, and aim to advance to the highest levels of the international market via an English-speaking graduate training program, which is highly acclaimed.
HIGHLIGHTS
Ranked 5″ in the World by Eduniversal 2019 Masters ranking
Exemptions from exams from Professional Organisations such as HSA and ICS
International cooperation with International Maritime Universities
Prestigious organisation of International Conferences (such as IAME 2019)
Award winnings from organisations such as Equal Society for our social responsibility
The program's international profile is strengthened through a modern, well-structured program, laboratory classes, case studies, workshops, teaching, visits to companies, seminars and conferences.
It is addressed to graduates with officially recognized undergraduate degrees in areas such as Economics, Finance, Management, Law, Science, Engineering.
The MSc program offers:
Postgraduate study in an International Maritime Centre, in Greece — with the highest ownership (in tonnage) in the World and hundreds of companies located here
The opportunity to study at AUEB, a top School for Economics and Business in Greece and Internationally recognized for its quality of education, research and training
An MSc program qualification officially recognized by the Greek State
An academic program taught by world class professors – all with PhD's, constantly reviewed to fit the needs of the industry
Placements of students with companies at the end of the taught part of the program
Visits to companies and organizations
Executive guest speakers from the industry and specialized Workshops
Use of state-of-the-art laboratory providing access to major databases, newspapers, periodicals and academic journals related to shipping, finance and management
Scholarships available to suitable applicants
Academic excellence prizes, awarded to students at the end of the full and part time programs
The program operates in accordance with the MSc Program Regulation (Governmental Gazette (@EK) 3528/B'/21-8-2018 and 6130/B'/31-12-2018) and Law 4485/2017.
The program has a rolling admissions procedure, conducted in three rounds, with the following deadlines:
1st round, Friday 5th of March 2021
2nd round, Friday 9th of April 2021
3rd round, Friday 11th of June 2021
Contact Details:
Monday to Friday: 10:30- 18:30, Tel. 0030 210-8203696, email: msc.isfm@aueb.gr
and: https://www.dept.aueb.gr/el/msc-isfm