Parthenon, is one of the most representing monuments of my country. Anyone, can recognise the imposing temple of the goddess Athena. The sanctuary is located on the rocky crag known as the Acropolis.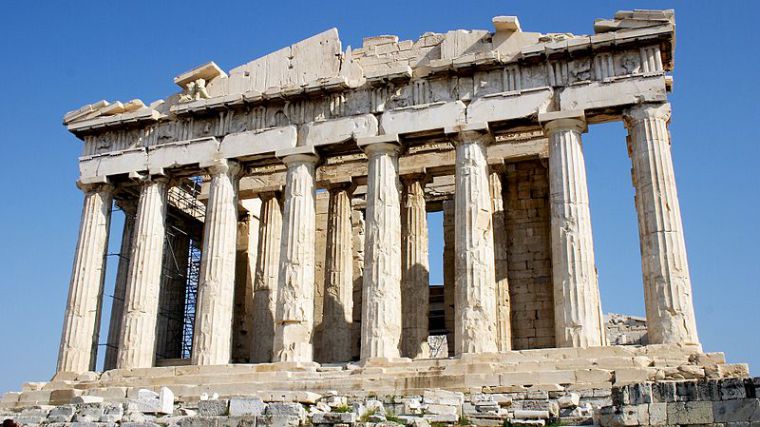 On the Acropolis you can visit the following:
Propylaea

Temple of Athena Nike

Parthenon

Erechtheion

Brauronion

Temple of Rome and Augustus

Pedestal of Agrippa

Beule Gate

Acropolis fortification wall

Chalkotheke

Old temple of Athena
A brief History of Parthenon:
Ticket Type
Valid for the archaeological site of the Acropolis and its Slopes. Tickets are available only at the ticket office on site.
Special ticket package:
(Valid for 5 days).
Valid for: Acropolis of Athens, Ancient Agora of Athens, Archaeological Museum of Kerameikos, Archaeological Site of Lykeion, Hadrian's Library, Kerameikos, Museum of the Ancient Agora, North slope of Acropolis, Olympieio, Roman Agora of Athens, South Slope of Acropolis
Reduced admission for:
| | |
| --- | --- |
| | Greek citizens and citizens of other Member – States of the European Union who are over 65 years old, upon presentation of their ID card or passport for verification of their age and country of origin. |
| | Students of University – Higher Education Institutes, Technological Educational Institutes or equivalent Schools of countries from outside the European Union, upon presentation of their student ID cards |
Dates & Times
Everyday 08:00 – 17:00
(Last Entry: 16:30)
The site is closed the following dates:
January the 1st

25 of March

1st of May

Easter Sunday

25 and 26 of December
Official Webpage:
http://odysseus.culture.gr/h/3/eh351.jsp?obj_id=2384
Metro Station:
Acropoli (Line 2)
Want to learn more about the Parthenon's secrets? Check the video below.
Read more HERE.